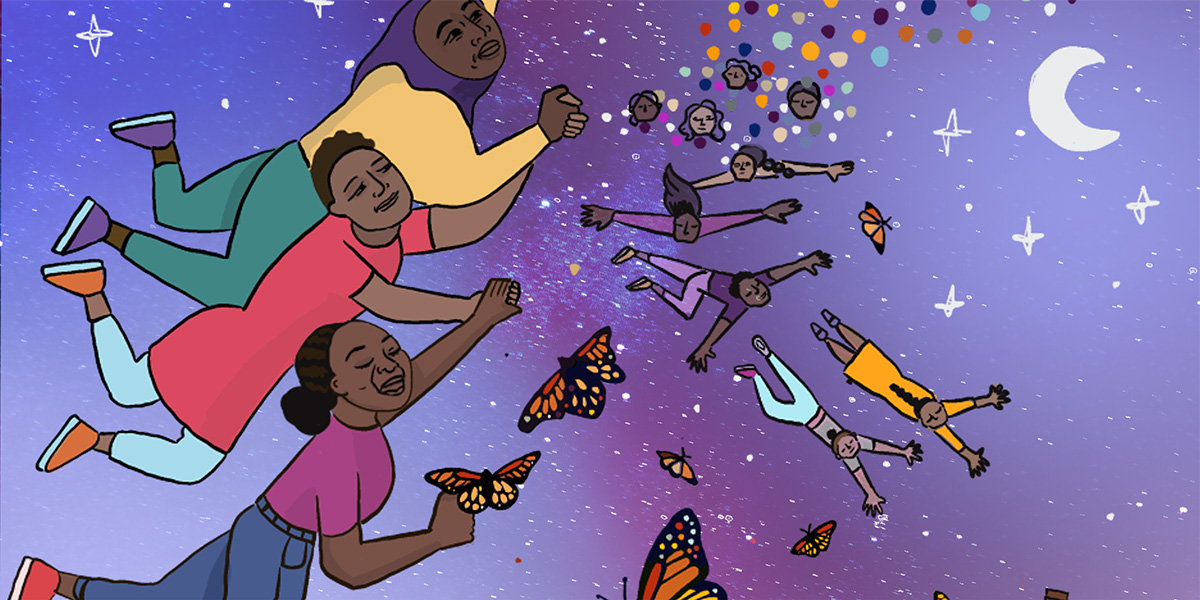 Illustration: Nansi Guevara
Building on the learnings from our cohort, grant program and narrative strategy training sessions, the Butterfly Lab has developed several tools and resources to help deepen the impact of narrative strategy work. We've designed these tools with many skill levels in mind. Whether you are a novice who is just starting out; an expert who wants to deepen the narrative alignment in your work; or an organization hoping to build the capacity to implement effective narrative strategy, we hope you'll find these tools helpful.
We presented and refined these narrative tools through a series of trainings, a public webinar, and a number of conference presentations as part of our Community of Practice program throughout 2022. Over the course of nine months, we trained thousands in these tools and helped to build the capacity of our movement around narrative strategy and design.
Thank you to the following organizations for their partnership:
Butterfly Lab Foundational Resources
Additional Resources